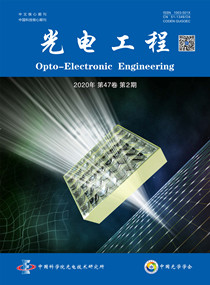 Opto-Electronic Engineering
ISSN: 1003-501X
CN: 51-1346/O4
Monthly, included in CA, Scopus, CSCD

Light polarization and color from guided-mode resonance filter
Author Affiliations
Correspondence:
rzb@hit.edu.cn
First published at:Nov 15, 2017
Abstract
Overview
References
The characteristics of reflected light of a 1-D guided-mode resonance filter (GMRF) are studied in this paper. A triple-layer GMRF is designed by using the finite difference time domain method under non-polarized light illumination. Numerical results show that the reflectance spectra of TE and TM polarizations can be changed by altering the fill factor f of the GMRF. Moreover, by calculating the color of the reflected light with the chromaticity theory, we find that the color of reflected light becomes pure when f is 0.9. The results show that the color and polarization degree of the reflected light of a GMRF are tunable by altering the fill factor.
1 Katchalski T, Levy-Yurista G, Friesem A A, et al. Light modulation with electro-optic polymer-based resonant grating waveguide structures[J]. Optics Express, 2005, 13(12): 4645-4650.
2 Mehta A A, Rumpf R C, Roth Z A, et al. Guided mode resonance filter as a spectrally selective feedback element in a double-cladding optical fiber laser[J]. IEEE Photonics Technology Letters, 2007, 19(24): 2030-2032.
3 Vogel M M, Rumpel M, Weichelt B, et al. Single-layer resonant-waveguide grating for polarization and wavelength selection in Yb: YAG thin-disk lasers[J]. Optics Express, 2012, 20(4): 4024-4031.
4 Xiao Guohui, Zhu Qiangzhong, Shen Yang, et al. A tunable submicro-optofluidic polymer filter based on guided-mode resonance[J]. Nanoscale, 2015, 7(8): 3429-3434.
5 Boonruang S, Mohammed W S. Multiwavelength guided mode resonance sensor array[J]. Applied Physics Express, 2015, 8(9): 092004.
6 Inoue J, Majima T, Hatanaka K, et al. Aperture miniaturization of guided-mode resonance filter by cavity resonator integration[J]. Applied Physics Express, 2012, 5(2): 022201.
7 Uddin M J, Magnusson R. Efficient guided-mode-resonant tunable color filters[J]. IEEE Photonics Technology Letters, 2012, 24(17): 1552-1554.
8 Zhao Yali, Jia Kun, Zhang Han, et al. Transmission properties of metal photonic crystal films in visible light and microwave[J]. Opto-Electronic Engineering, 2017, 44(2): 226-233. (in Chinese)
9 Sang Tian, Wang Yueke, Li Junlang, et al. Bandwidth tunable guided-mode resonance filter using contact coupled gratings at oblique incidence[J]. Optics Communications, 2017, 382: 138-143.
10 Kinoshita S, Yoshioka S. Structural colors in nature: the role of regularity and irregularity in the structure[J]. Chemphyschem, 2005, 6(8): 1442-1459.
11 Hashimoto K, Yano T, Shimizu M, et al. New method for specifying color-rendering properties of light sources based on feeling of contrast[J]. Color Research and Application, 2007, 32(5): 361-371.
Funds:
National Natural Science Foundation of China (61605035)
Get Citation:
Ren Zhibin, Sun Yahui, Hu Jiasheng, et al. Light polarization and color from guided-mode resonance filter[J]. Opto-Electronic Engineering, 2017, 44(11): 1052–1055.
Issue Cover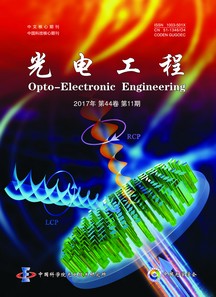 2017, Issue 11
Cited By(0)
Related Articles