The OEA Editorial Board Annual Meeting of 2020 was a success
Opto-Electronic Advances (OEA), sponsored by Institute of Optics and Electronics (IOE), Chinese Academy of Sciences (CAS), held the 2020 Editorial Board Annual Meeting online successfully, on July 6th, 2020. Twenty-one OEA editorial board members from 12 countries, representatives of OEA Offices, and some scientific editors of OEA attended the meeting.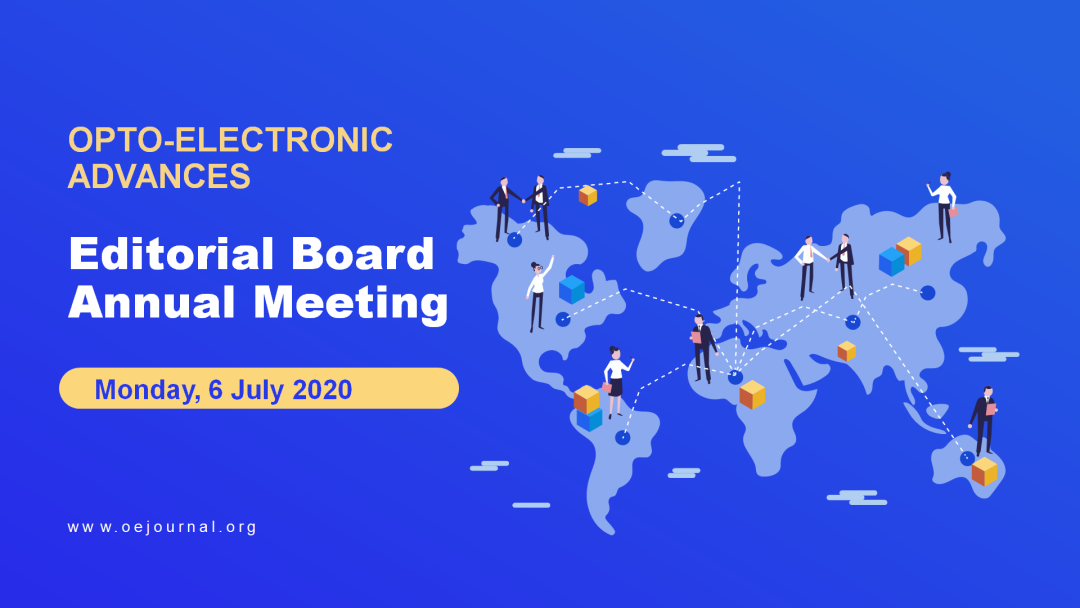 At the beginning of the meeting, Executive Editor-in-Chief Prof. Minghui Hong gave an opening address followed by the annual report on the progress of OEA during the last year.
The report summarizes the growth and breakthroughs of the journal in the past year: the number of published papers has increased by 50%, the influence has been expanded continuously, a new column "OE Historical" has been launched successfully, and most importantly, it has been included in SCI database. Prof. Hong also analyzed the current status of OEA and the challenges it faces.
The representatives of Xiamen and Singapore Offices have also given good advices on how to operate the regional offices efficiently to promote OEA.
Then the editorial board members discussed on how to enhance the impact of OEA. They have listed numerous valuable comments and constructive advices.
Moreover, OEA also announced the 2019-2020 Top 5 Outstanding Editor Awards, the Top 5 Best Paper Awards, Top 10 Outstanding Reviewer Awards and Top 2 Outstanding Office Awards.
At the end, Prof. Hong expressed his gratitude to all the editorial board members, authors, reviewers and regional offices. It is believed that OEA would develop rapidly with the strong support from editorial board members and experts in the world to become a world-class high impact journal.